Four years after being acquired by Gruppo Lunelli, Bisol renews its range of products and the image of its brand thanks to the support of Robilant Associati.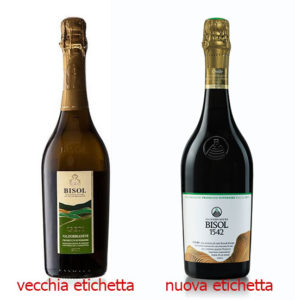 In the new logo there's now the mention of 1542, recalling the long history of the winery. An historic document from that year testimonies that the Bisol family was alredy known locally for their vine growing acrivity. Compared to the previous logo, in which the name of the winery was associated with the word "Viticoltori in Valdobbiadene", there's still reference to the local area, with the word Valdobbiadene and with a stylised hill that depicts the steep slopes on which vines grow locally .
From the elegant gray of the past, to stronger colours: black, to begin with, and "Bisol green". A bright green that recalls the landscape. As in the words of Gianluca Bisol, President at Bisol Desiderio & Figli, "We-ve always used green as a distinctive trait of our labels, to express the historic and intimate connection with Valdobbiadene. Today, with a brighter gree, we confirm our wish to become the ambassadors of this marvellous region."
The Bisol range, destined to Prosecco Superiore DOCG was also renewed. As in the past, the packaging represents the territory. In the past, the labels would depict the hills of Valdobbiadene through an illustration in various tones of green.

Today the Bisol range certainly becomes more elegant. On all the labels there's the bright green of the new brand image, while each bottle differs thanks to a different stylised drawing representing the local hills. Each label is indeed an expression of a specific terroir and of a specific soil composition. The graphics clearly now focus on the soil more, and through that, on the territory.
On top of the Bisol range, the Jeio collection was also renewed. It isnamed after the nickname that Desiderio Bisol's wife used with him, after the war. The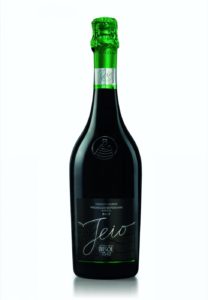 Jeio range includes more contemporary and fresher wines, and the labels finely represent this different style.
"This is a strategic project for Gruppo Lunelli but it also aims to give a contribution to the development of the local area" said Matteo Lunelli, General Manager at Gruppo Lunelli and Vice President at Bisol. "All around the world Prosecco continues to grow an an extraordinary rhyghm, but the market mostly demands for the category, without indicating a specific brand. We are convinced that it is essential to stress the difference between Prosecco and Prosecco Superiore and we look forward to the development of renowned and recognisable brands, so as to promote quality and give value to this great wine. Bisol's goal is to be more and more a protagonist for Prosecco Superiore di Valdobbiadene".
Questo articolo è disponibile anche in: Italian