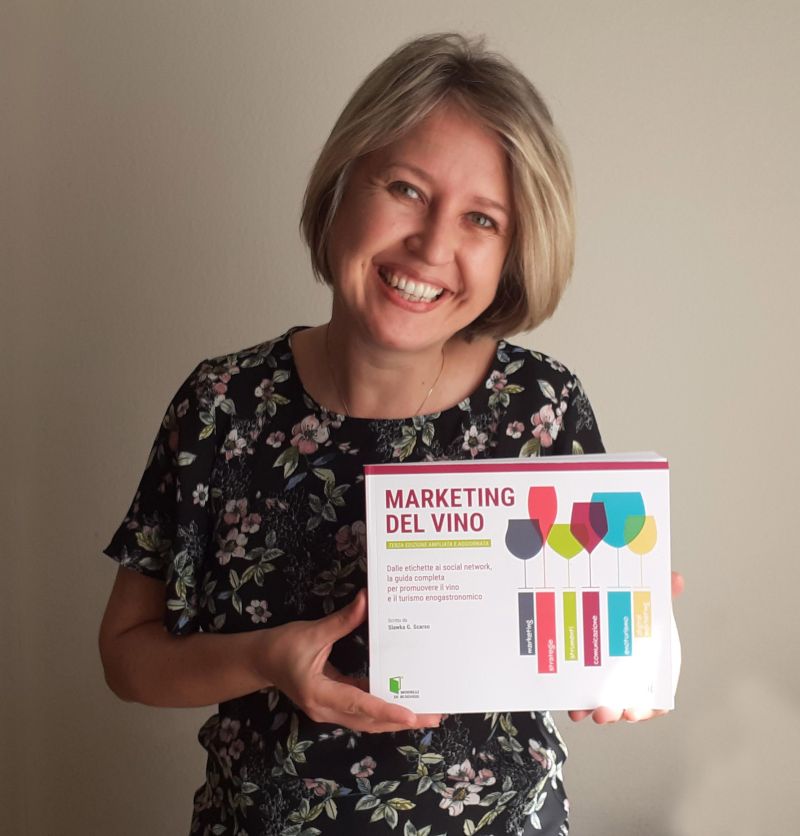 My name is Slawka G. Scarso (pronounced Swafka) and for over 15 years I've been working as a marketing and communication consultant specialized in food and wine. I work directly with clients, mostly wineries, or in partnership with communication agencies. Depending on the project, my activities range from brand strategy, marketing management and creative activities in the role of copywriter, content editor, social media manager and translator (I'm bilingual Italian-English).
As a university lecturer, I currently collaborate with Scuola Superiore Sant'Anna in Pisa, Università di Scienze Gastronomiche in Pollenzo, IUSVE in Venice, Università Cattolica in Brescia, where I teach wine and wine tourism marketing. I have also collaborated, among others, with LUISS Business School, Fondazione Edmund Mach, Università di Salerno, Gambero Rosso and IULM, where I held lectures and seminars on online communication, wine and wine tourism marketing.
I have also held seminars and run training programmes more focused on businesses, collaborating with Movimento Turismo del Vino, Unioncamere, Confagricoltura – Foragri, CIA.
I'm the author of best-seller Marketing del vino (LSWR, third edition in 2021). As co-author I have published Marketing del gusto (LSWR, 2nd ed 2022), Marketing dei prodotti enogastronomici all'estero (LSWR, 2015), Food&Wine Marketing 4.0 (Flaccovio, 2019).
In 2005 I founded www.marketingdelvino.it