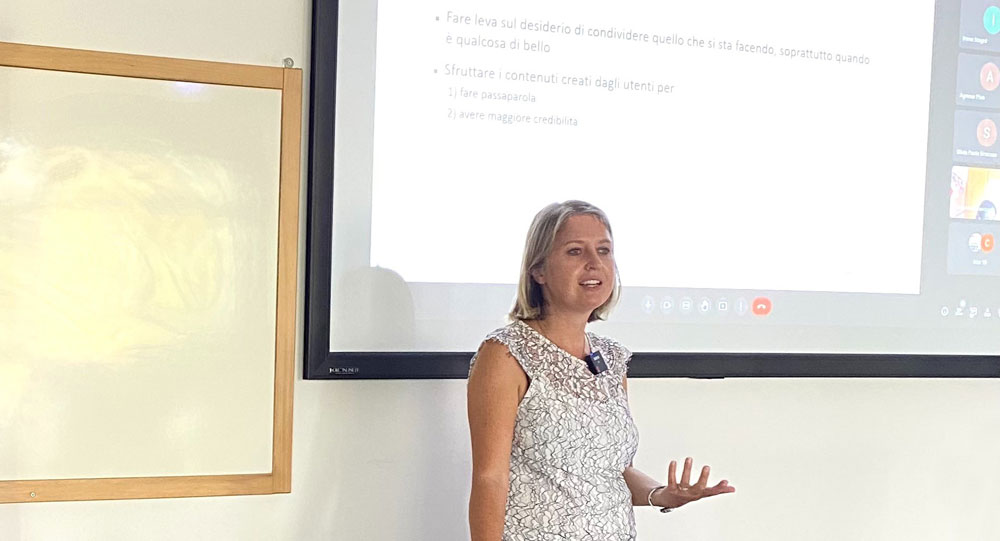 Since the 2005-2006, I teach wine and wine tourism marketing both in universities and within courses organised by various professional associations and other organisations. 
In both cases my goal is always to share practical examples and advice that can be applied by each entity as soon as the lesson ends.
The master programmes where I teach
Over the years I've worked with other universities and organisations including:
Fondazione Edmund Mach (San Michele all'Adige), between 2014 and 2020 both in post-diploma courses and in the Master in Wine Export Manager
LUISS Business School (Rome), between 2006 and 2016, as lecturer in post-graduate training programmes and managerial courses in Wine, restaurant and tourism marketing
Università di Salerno (Fisciano – Salerno), between 2012 and 2022 in the Wine Business course. 
Other collaborations include: Gambero Rosso (Rome), IULM (Milan), Donne del Vino FVG (Udine),  Cru Vision (Catania), MIB – Wine Business (Trieste), ASSIDAN (Ancona), SIDA Srl (Ancona), Terranostra (Basilicata), MTV Puglia in Canada (Vancouver), Geneva's Writers' Conference (Geneva), Wine Meridian (online).
Trainings for companies and consortiums and associations
Over the years I've had the opportinuty to train both students and professionals already at work in the wine and food industry. If you're part of a consortium or if you'd like a training programme specifically tailored to the needs of your members or employees, look at the modules I present or contact me to design together the training programme that best fits your needs.