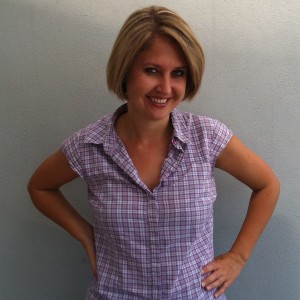 Here are a few lines for those who visit these pages for the first time. I'm a consultant specialised in wine and food communication and I also teach wine and food marketing and online strategies applied to wine at LUISS Business School (within the Food & Beverage Management post graduate course), Università di Salerno (Wine Business course), la Fondazione Edmund Mach (Master in Wine Export Management) and Scuola Superiore Sant'Anna di Pisa (Master in Vini Italiani e Mercati Mondiali). I have collaborated with numerous specialised publications including Bibenda, Duemilavini, Bargiornale, Vini and Tigulliovino and held lectures in various courses on wine marketing and wine tourism across Italy and abroad too.
I've been running this blog, Marketingdelvino.it, since 2005. I write about wine, food and tourism and their communication, online and offline.
In 2010 my first book Il vino a Roma, guida alle migliori aziende vinicole del Lazio e ai locali dove bere bene nella capitale, was published by Castelvecchi Editore. In October 2011 Il vino in Italia, regione per regione guida narrata al turismo del vino, was out, also published by Castelvecchi Editore. It's a creative non-fiction guide based on visits to around one hundred wineries across Italy, which I visited in 2011, chosen mostly among family run businesses. In 2014 my wine marketing handbook Marketing del vino, Dalle etichette ai social network,la guida completa per promuovere il vino e il turismo enogastronomico was published by LSWR. In 2015 Marketing del gusto, a sort of spin off of Marketing del vino, written together with Luciana Squadrilli and published again by Edizioni LSWR was also out.
I also write fiction. In 2014 a collection of noir and humour short stories on neighbours was published by Blonk. It is titled Mani buone per impastare. Between 2014 and 2015 I published three short mystery stories in a series called Giallo all'Italiana published by Difusiòn – Casa delle Lingue for students of Italian as a foreign language. So if you're currently learning Italian, you might want to look for them online. They're titled: Il drappo scomparso, Il kimono di Madame Butterfly e Barocco siciliano.
My not very secret passions include: volcanoes, travelling, tv series, comedies, indie and classical music (my favourite composers include Chopin, Tchajkovski, Beethoven and Brahms) and Tessa, my labrador.
PS My name is pronounced SUAFCA. As for the G, it stands for…
My Creative-Blog
Nano pausa, micro lettura – Short stories, poems, travel notes.
Questo articolo è disponibile anche in: Italian